Well, I've been MIA for a while.  Scrapping has seemed to become a quiet pastime of mine.  But that will be changing as I have a new class to scrap as well as a school year for each of my kiddos.  I'm still finishing up my class scrapbook from last year.  I've been stuck on the last couple pages - just can't seemed to sit down and finish them.  Of course, now that I've said that, I will sit down and do that today.  Need to get them done so I can send the links to my parents and let them relive the Three's class at Noah's Ark in pictures.
I'm the Historian for Hannah's PTA so along with her personal class scrapbook, I will be creating a scrapbook for the entire school year.  Of course, due to permissions, privacy etc, I won't be able to share those pages.  But I will share the ones I create as a Mommy for my both children.  I guess I should get started.
Flergs has some great new stuff out - her RAWKING kit for boys, Carver, for one.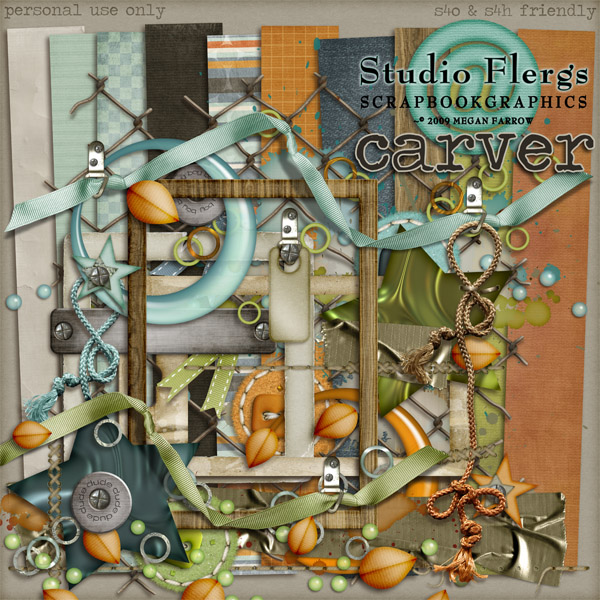 And I couldn't be more excited about the new kit coming out on the 25th.  Here's a sneak peek.
To make up for my lack of blogging, I wanted to share with you this adorable elements pack that Flergs has on her blog for FREE.  We've missed the sale, but the freebie link is still good.  If you love it, be sure to tell her.  This is something new she's thinking about making more of.  Click on the image to go to her blog and grab the freebie!!